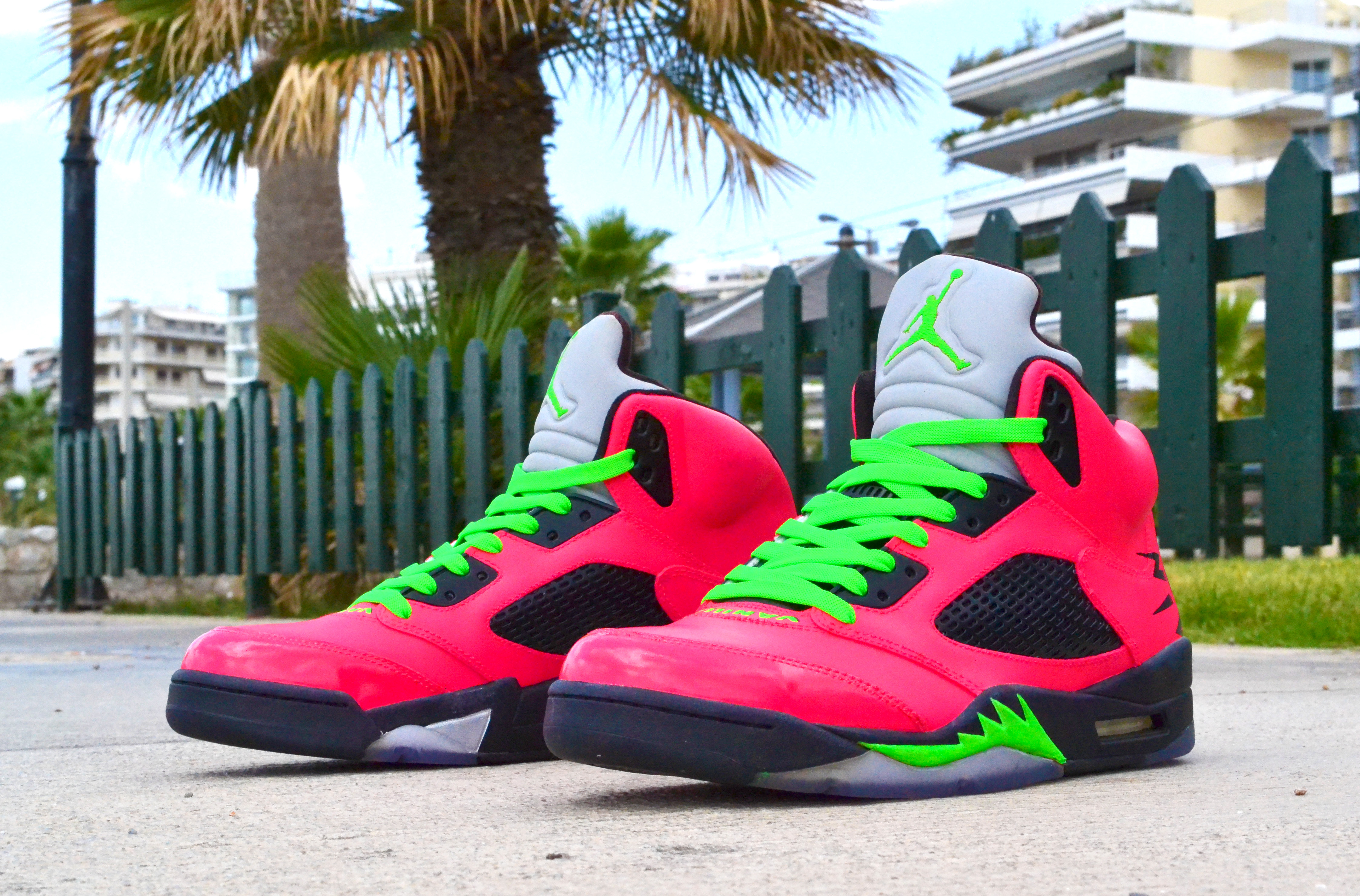 "Alright STOP. Collaborate and listen, Freaker's back with a brand new invention….."
In the year 1990 came out to of the best things: the Jordan V and Vanilla Ice! So I just had to combine the two! Neon colours really sets you apart from the rest while walking on Beach front Avenue!
These are no longer available.